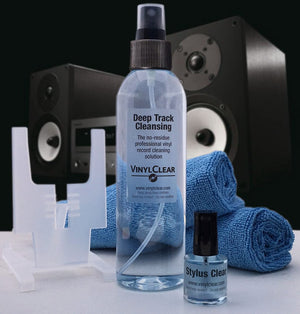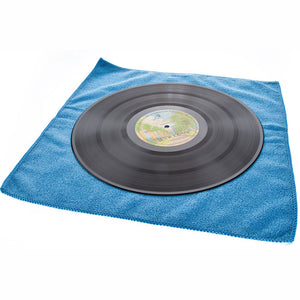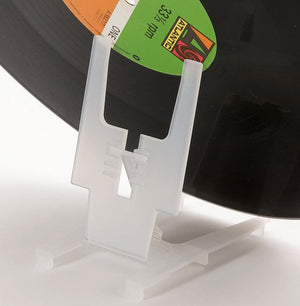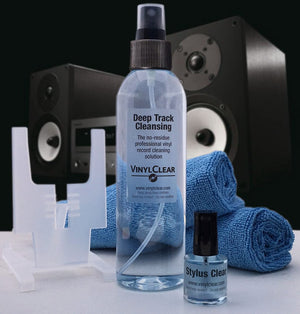 Vinyl LP Record Cleaner Kit. 250ml Premium Quality Record Cleaning Fluid with Atomiser Bottle, Foldaway Stand, Two Microcloths & 15ml Stylus Cleaning Fluid.
Restore your vinyl to its best with this premium quality, trusted vinyl cleaner that will remove annoying pops, hiss and clicks from your vinyl records. Perhaps that's why Vinyl Clear has been the choice of audiophiles, music lovers and professional DJ's since 2003.


This kit contains everything you'll need. Large, soft microfibre cleaning cloths and advanced vinyl record cleaner fluid spray gently remove dust and grime from even the dirtiest vinyl records. A stand to dry your records after cleaning and Stylus Cleaning fluid that includes a stylus brush.


The Micro-Atomiser Spray will get the fluid deep into the grooves of your records, reducing pops and crackles.


The vinyl record cleaning solution you can trust. Vinyl Clear supply professional recording studios, are recommended by four national newspapers. partnered with Lenco Turntables and featured on QVC. That's why we give a 100% Full Money Back Guarantee.


Works perfectly with a velvet antistatic record cleaning brush to keep your record groove clear and clean. Manufactured right here in the UK by VinylClear. Full colour instructions provided.