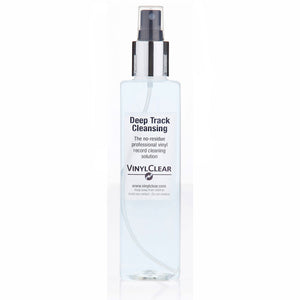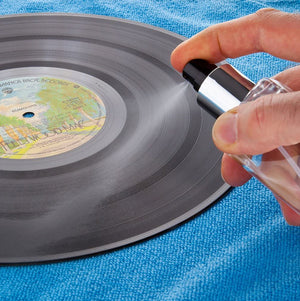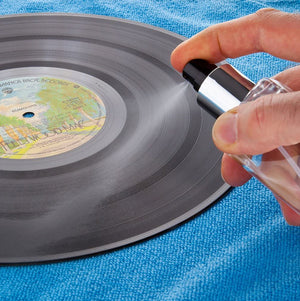 Antistatic Vinyl Record Restoration Cleaner Fluid. Large 250ml Bottle with Atomiser Spray
HIGH QUALITY PROFESSIONAL GRADE advanced vinyl record & LP cleaner that will clear your vinyl of dirt and dust.


A LARGE 250ml BOTTLE with cosmetic grade atomiser for finer dispersal.
Is it THE BEST VINYL RECORD CLEANING FLUID AVAILABLE? Vinyl Clear is the only professional record cleaning solution with widespread industry recognition and credible 3rd party approval. Made with the highest quality ingredients, DEVELOPED & MANUFACTURED IN THE UK (not a cheap Chinese import).


For effective removal of dust, particles and grime from vinyl records.


Quality you can trust, Vinyl Clear make record cleaning kits for Abbey Road Studios and have the only vinyl record cleaner ENDORSED BY THE DAILY MAIL, THE DAILY MIRROR, THE GUARDIAN AND THE TELEGRAPH, partnered by Lenco Turntables and sold on QVC. Discover for yourself why they believe Vinylclear is the best vinyl record cleaner available.

Backed by our FULL 100% NO QUIBBLE MONEY BACK GUARANTEE